Google My Business Management Services to get your phone ringing
You are not showing up on Google.  Your perfect customer is out there searching for you, but they are finding your competition instead! We will manage your listing, keep it up to date, and give Google all of the right signals to get you to the top!
Rank higher on Google Search and Maps
with our exclusive 

Google My Business Service

S
 Take control of your Business Reputation and get in front of thousands of your ideal clients each month! We will help you optimize your profile and gain the competitive edge you need to stand out. 
Here is What is Included in Google My Business Management
Manage Your Business's Google My Business Page

Create or Claim Google My Business for you

Setup your GMB

Search Optimize your GMB Listing

Answer questions from existing & potential customers

Enable messaging

Monitor Reviews left on your GMB

Respond to reviews left on your GMB

Post discounts and specials

Post Holiday hours for your business

Post 12 Monthly Updates to your GMB

Add/Update Business Hours on Google My Business

Add/Update your phone number

Add/Update the Your Business's Description

Close Your Business on Google

Create a short name for your GMB listing

Add your Restaurant's menu to your GMB

Add the services your business offers to your GMB listing

Add photos to your GMB

Add videos to your GMB

Set a logo for your business

Monitor your business's performance on Google My Business

Provide reports for how your business performs on GMB

All Photos for our Management Clients are Geotagged



✔️Proven Method for Top 3 Ranking in 6-9 weeks (depends on the industry and other factors)
✔️Increased local rankings
✔️ More phone calls, booking & website visits
✔️ More driving directions & foot traffic
✔️ Less time managing your web presence
✔️ More customers & revenue
Real Google My
Business Client Results!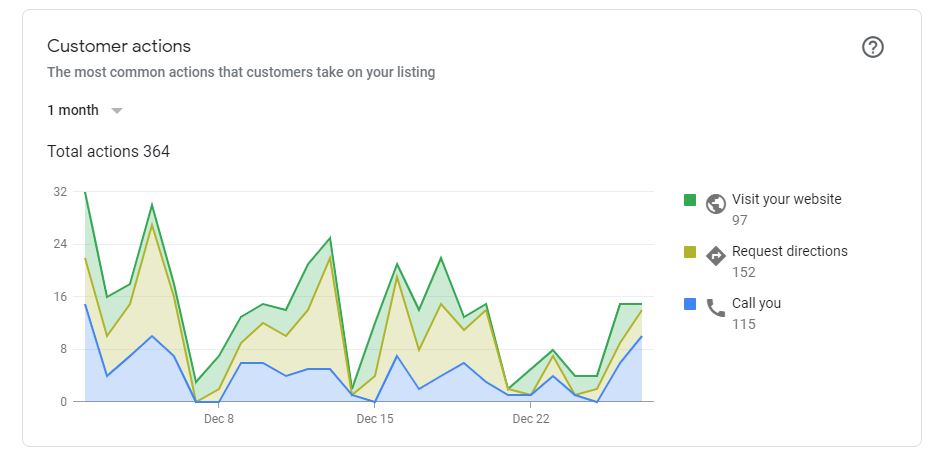 In 30 days, this Florist client got:
362 views on Search
118 Views on Maps 
480 Total Views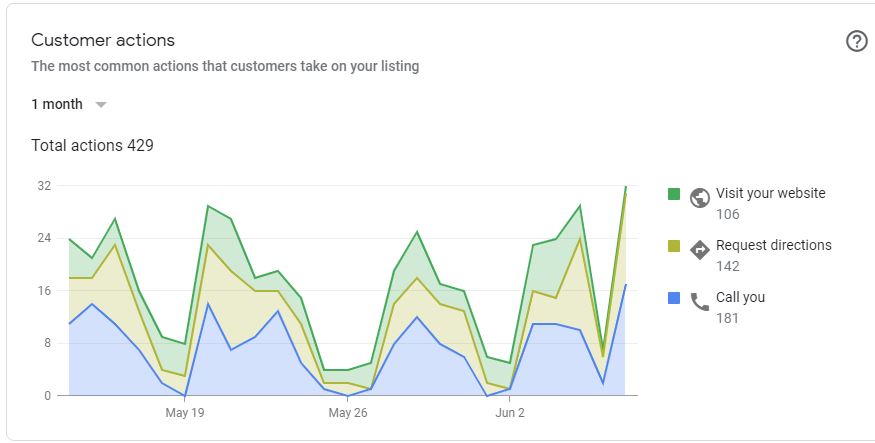 In 30 days, this Dentist client got:
97 Website Visits
152 Requests for Directions
115 Phone Calls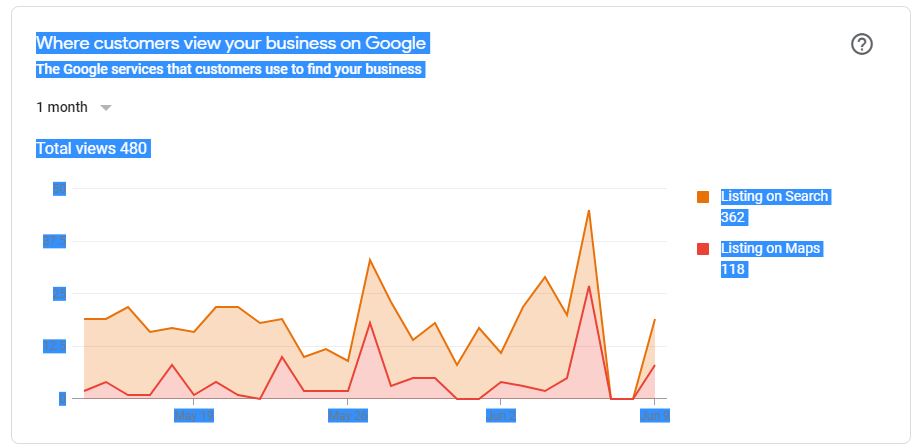 In 30 days, this Auto Shop client got:
106 Website Visits
142 Requests for Directions
181 Phone Calls
What would 181 extra phone
calls do for your business?
Sign up for Google My Business help here ↓
See What Our Clients
Say About Working With Us!
Amanda just blew me away! In less than 24 hours from hiring her, she worked on my listing, researched my competitors, held a meeting with me and had it all up and working! She is incredibly knowledgeable and responsive and very friendly! I'm recommending her to EVERY business owner I know!
MIND BLOWN! I booked what I thought was an SEO session with Amanda, but it turned out to be a Google My Business session, which was SO much more valuable and powerful - I learned more in the space of 30 minutes than I had in months Googling and tinkering with my site on my own - MIND BLOWN! I also attended The Business Mom Summit and learned such a wealth of information and it was all FREE? Amazing. What a great resource! Highly recommend everyone book a session with Amanda to get your business FOUND online!
Amanda has been an incredible support to the growth of my business.  She helped me flip my website as my coaching business grew. Her google business course and services brought 100x viewers to my site within the first few weeks.  She is highly skilled and knowledgeable in her services. Thank you Amanda!
I hired Amanda to optimize my GMB listing, and within 10 days, my views were up 150%! This may be one of the most valuable things I've ever done for my business, and Amanda made it quick, easy, and painless.
She is so giving of her time and really knows her stuff! She has helped me with Google my business, seo and keyword planning! Highly recommend!!
Thank you so much for my business audit. It was one of the most helpful things for getting me on the right track!
Amanda is amazing to work with. She is a quick response, and is always knowledge about the services she offers. She is always continuing to further her knowledge and become a expert in her niche. I am thankful for the business coaching that she has provided me, as it has allowed me to scale in my virtual assistant business.
Wow Amanda is absolutely wonderful! Not only she is the nicest person, she is a pleasure to talk to and open up to. Her knowledge and expertise of SEO and a variety of "behind the scenes" practices that can improve the life, presence, and businesses of entrepreneur is incredible. In a very short meeting, what I need to do and how I need to do it became super clear to me. I will definitely be using Amanda's services in the future and recommend her to anyone who'd be looking for SEO and social media assistance.
Amanda...you are a website wizard...among other things! Thanks for reviewing my website and outlining what needed to be done to improve the speed and other "back office" issues. I'm so happy with how my website performs and looks now. Also, I loved your You Tube thumbnail "tutorial" for my blog's videos. Your expertise is invaluable. Thank you!
Get Started Today!
We Will Put Your Business in Everyone's Pocket!
Your success depends on getting clients to your website and having them book a call!  Getting many more eyes on your site will allow you to increase your sales, increase your profit, and help more people!
Sign up for Google My Business Management Services and we will get your profile fully optimized, more traffic, and give you a PDF guide to show you everything you need to know abourt Google My Business.
Frequently Asked Questions
I don't have a physical location. Can I still use Google My Business?
Yes!  Google My Business is for all types of businesses as long as you serve clients in your local area. You can specify what areas you want to target your clients in. This will help you to get only the right clients for your business.  You can also hide your address so while you will show up in search in the targeted areas, your address won't be revealed.
How soon can I expect to see results?
As with all Search Engine Optimization results will come with time. But, you can be sure to see gradual improvements in your insights the more you post and share photos, specials, and offers to your profile. We have seen clients move up to #1 in their area in highly competitive niches in just 6 weeks. 
What other services does TDM Marketing offer?
TDM Marketing offers Google My Business Services, Education, and Marketing Tech Coaching.
How much does Monthly Management Cost?
We offer monthly Google My Business Profile Management to help increase your traffic and lead generation. We want to help you fill your calendar and keep your phone ringing.
Monthly Google My Business Management costs $337 per profile per month or $3,370 per year.
It includes 3 weekly optimized posts with geotagged photos, review management and replies, regular listing updates, and monthly & quarterly reporting.
Do you offer one-on-one Coaching?
TDM Marketing offers a one-hour Pick-My-Brain call for $137.  You can ask us any Marketing questions including Google My Business, Systems, and Technology.
Google drives 96% of mobile search traffic.
of consumers have searched for a business at least six times in the last year.
of consumers read online reviews.