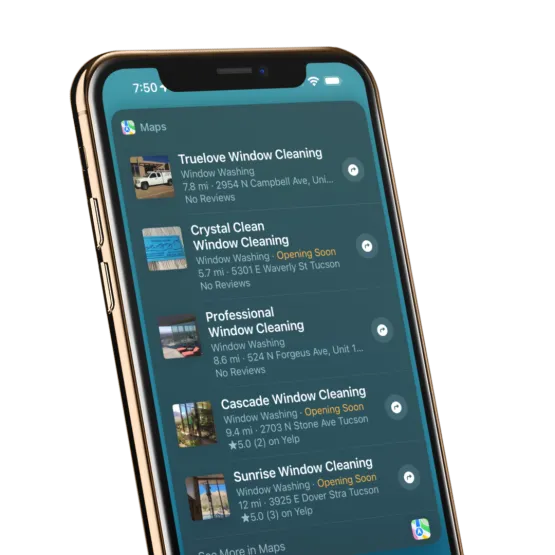 How to Set Up Your Apple Business Connect
This article features everything you need to know about Apple Business Connect.
What is Apple Business Connect?
Apple upgraded their Apple Maps listing to something called Apple Business Connect. And it's basically like Apple's answer to Google Business Profile; Apple Maps was like that before, but this has got a lot of upgrades. 
Business owners can list their company's business across Apple Maps via the program known as Apple Business Connect. Business Connect is a free tool to make sure your business name and information appear across Apple Apps. When customers search for a specific type of business across Apple apps, relevant search results from the Apple Business Connect database are displayed, ensuring that businesses have increased visibility and a higher chance of attracting customers through the popular search engine. Business Connect gives every business owner the tools they need to connect with customers more directly.
Quickly get started adding your business on Apple and make sure your business is verified and found on Apple Maps. There are over 1,000,000,000 Apple users who are currently choosing Apple Maps every single day. So they're using Apple Maps versus Google Maps. Google Business Profile, formerly Google My Business, is my number one favorite place for you to focus and get your business on the map. There are other people out there who use Apple Products. I'm an Android user, but we want to capture the other end of the market for using Apple devices.
How to Add or Claim an Apple Maps Business Listing using Apple Business Connect
So the first thing you're going to do is claim your listing. You need an Apple ID to create an account in Apple Business Connect if you are an Android user. So make sure that you get an Apple ID. That's going to be your first step.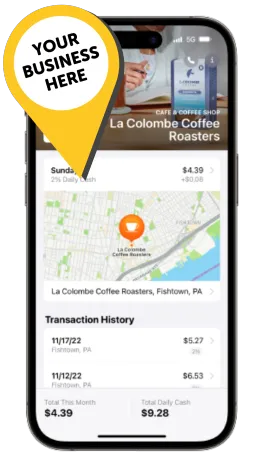 One thing that I want to go back to is a couple of decades ago; we would have laughed at someone if they said if you're not on the internet, do you exist? That is not the case now because the internet is in every single person's pocket nearly every single person. We must make a living most of us with the Internet. So it is positively necessary to be discoverable on the internet. Google Maps is no longer the only way to do this now that Apple Maps has upgraded this Apple business connect API.
We want to make sure that after you have your Apple ID, you will want to go and claim your listing or create your listing, so if you have a brick-and-mortar store, most likely, your listing might already be there. You will see that your business will now appear on Apple Apps. You're going to be able to display limited one-time offers, and you're going to be able to make announcements to Apple business connect users as well.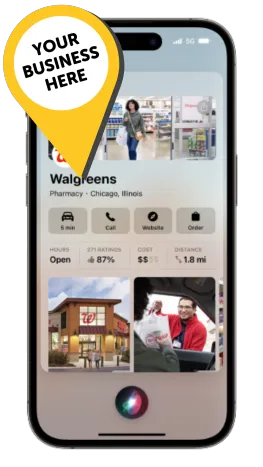 Users are going to be able to look for your business through Siri by simply asking for a business like yours near them. So they're going to be able to say Hey, Siri. Please show me the best ice cream shop around me. You'll also benefit from the ever-growing iOS user base. if you know that you guys are die-hard, Apple-loving fans. Apple MacBook. Cut the iPad. You've got the phone. All those people expanding into that market will also be your users, and you can also capture them.
The cool thing about this is that Apple Maps users, for example, can also use Google Maps, but Google Maps users typically can also use Apple Maps. Because if you have an Android, you can only get Google Maps there.
The Apple version of Apple Maps is going to fail to work. Here is an insight there for you. And you'll see your business's performance and engagement on Apple Maps. So they have some metrics you can track, and you'll see how much people are engaging, much like Google Business Profiles. That is amazing. 
Why should you start with Apple Business Connect?
Small businesses should use Apple Business Connect because it offers the convenience of coordinating all communication channels in one place. With this new Apple service, businesses can lease a dedicated business phone number and verify their name and address. This allows customers to reach them easily and ensures a professional image. With Apple Business Connect, small businesses can seamlessly integrate their communication efforts and elevate their brand presence. The service also allows the creation of a virtual business place card, making it even easier for customers to find and contact the business. Upgrade to Apple Business Connect and optimize your communication strategy for success in 2023 and beyond. 
There is a straightforward and quick method to getting your business with Apple Apps. By claiming your listing, and the benefits of doing this, much like Google's business Profile. This is so that nobody else can make changes to your app listing. Someone can go on if you haven't claimed your listing, just like on Google—unclaimed your business. You want to ensure you're the first to do it. You get your business claimed and start updating, providing accurate information, and getting found by your ideal customers. 
Customizing the Way Your Listings Appear
You can customize your listings to get clients and customers to know exactly why they need to hire you for your service and product. You can also post photos from the business. Just like a Google Business Profile, you can post photos of the inside of your business or your product your services; even if you don't sell necessarily like a product, you can use it for your service-based business. You can share your business within iMessaging. You can share it a little easier in text messages on your iPhone.
The other cool thing is that there is a business chat, and it also helps you to leverage Apple Pay so you can integrate your Apple Pay Payment with the Apple Business Connectivity, whatever you would call it.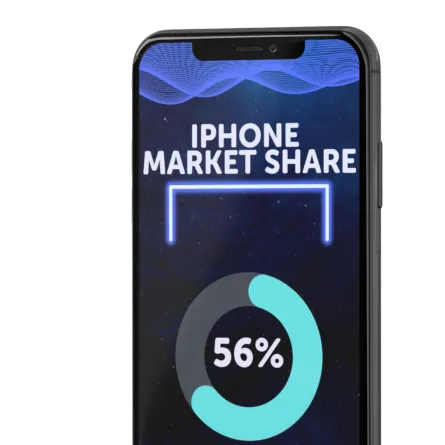 So these are all reasons why you should be today. Make sure you call and claim your Apple business connect.  If you would like to go ahead and download our free guide, this guide is the Apple Business Listing Blueprint. It's a step-by-step guide to promoting your business in Apple Maps on Siri and even more. So you can go to our website, TDM Marketing, and download your free Apple Business Listing Blueprint.
You can go and collect your listing, spruce it up, and give it all the information that it needs, your hours, your details, photos of your business including a logo, and anything that you can give it because you literally can't afford to put your business on there.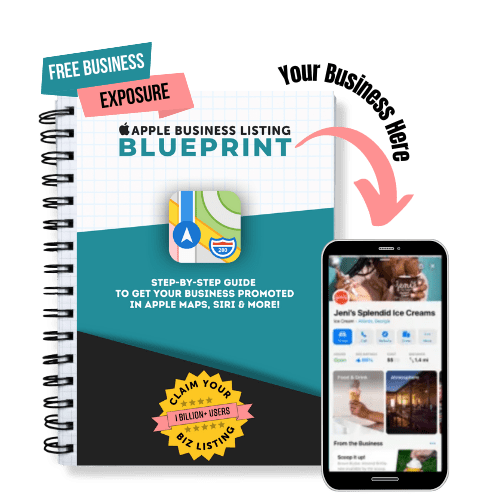 We are more than willing to help you with that, and we have Apple Business Connect setup services available. But for now, you can follow our step-by-step guide that will guide you through every single step of what you need to do to claim or create your Apple Business Connect listing.